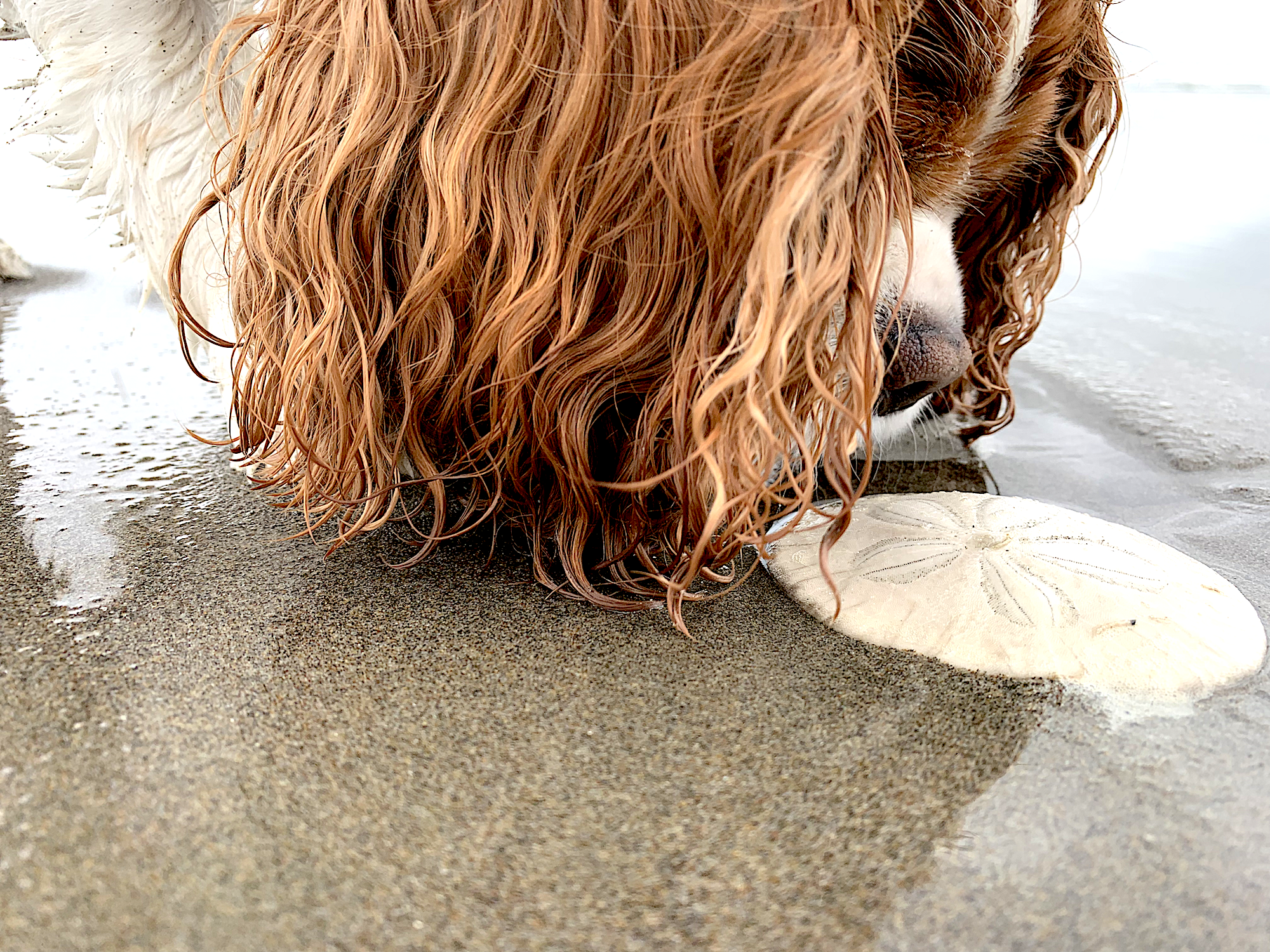 March brings with it each year one of the best gifts —Spring. And indeed, without fail, it arrived this year as well, on schedule, and thank goodness it did.
Now, don't get me wrong, the 36 inches of snow Bend received the last week of February was beautiful, and the four cancelled days of school were needed as we all had to be outside shoveling our driveways and passageways to the road if nothing else to be able to pick up the basics – i.e. food, but it made the arrival of spring last week that much sweeter.
The snowfall after the first 18 hours in Bend and more than 12 inches would follow just hours later.
No doubt, the moisture was greatly welcomed and will bring with abundance blooms and lush foliage to savor, but I couldn't wait for all of our snow to melt (I still have about three feet of snow on my sidewalk, but most of my yard is now bare and beginning to show signs of greening) which is why I was eager to pop over the Cascade and Pacific Coast Range to spend some time on the Oregon Coast.
As you might imagine, spending time in proximity to the ocean brought many moments to smile, but March was full of many beautiful moments to savor. So, I am excited to share with you the recently new monthly post full of everyday moments that made me smile.
1.Daffodils bursting with sunshine brought into the home and found at a steal of a deal — $1.49/bunch — at Trader Joe's.
2. Lovely moments with my parents who traversed through the snowstorm making their way across the state to spend my 40th birthday with me (their visit overlapped into February and March as my birthday falls at the end of February).
3. Applause for the advocation from the younger generation of the world for the love and protection of our planet Earth.
4. An interview with Hayley Quinn on Garance Doré podcast Pardon My French about a new approach to love and dating (as inspired by her TEDx Talk)
5. Capturing moments of sunshine when winter continued to linger.
6. Speaking of sunshine, moments outdoors with the boys while skiing.
7. Giving my closet a regular edit and feeling more ready for the spring brush-up (TSLL's annual Spring Shopping Guide will be posted on Monday April 1st!)
8. Wandering about east Portland and capturing spring in bloom
9. Finalizing three giveaways for TSLL's First Annual British Week (mark your calendars for May 19th-May 26th – view the full week of content hereview the full week of content here)
10. Finding treasures from Bavaria unexpectedly at a local secondhand/vintage shop
Perfect for a British Week inspired Afternoon Tea, non?
11. Seeing my home gradually reflect the signature of the journey lived thus far and dreams for the future
~read/listen to episode #250 for ideas inspired by my own discoveries of welcoming unique, simple signatures touches to the home.
12. Needing no filter to share the beauty expressed in these Blooms at the Beach
13. Returning to the Oregon Coast after 17 long months with the boys as my companions, relaxation the only task to tend to and have the good fortunate to savor a blue sky day during our stay.
The good news is March still has a few more days to share with us, and I hope the month up until this point has been full of moments that made you smile spontaneously. May there be a few more surprise moments just around the corner that will prompt you to beam unexpectedly.
~View next month's regular posting of this feature – 11 Things That Made Me Smile This Month, So Far . . . (April 2019)
~SIMILAR POSTS YOU MIGHT ENJOY:
~10 Things That Made Smile This Month, So Far . . . (February 2019)
~12 Things That Made Me Smile This Month, January 2019
~13 Things That Made Me Smile This Month, So Far . . . , December 2018
~10 Things That Made Me Smile This Month, So Far . . ., October 2018
~10 Things That Made Me Smile This Week, September 2018
~20 Things That Made Me Smile This Week, August 2018
~Images: all images captured by TSLL, and many can be seen as posts on Instagram (@thesimplyluxuriouslife)