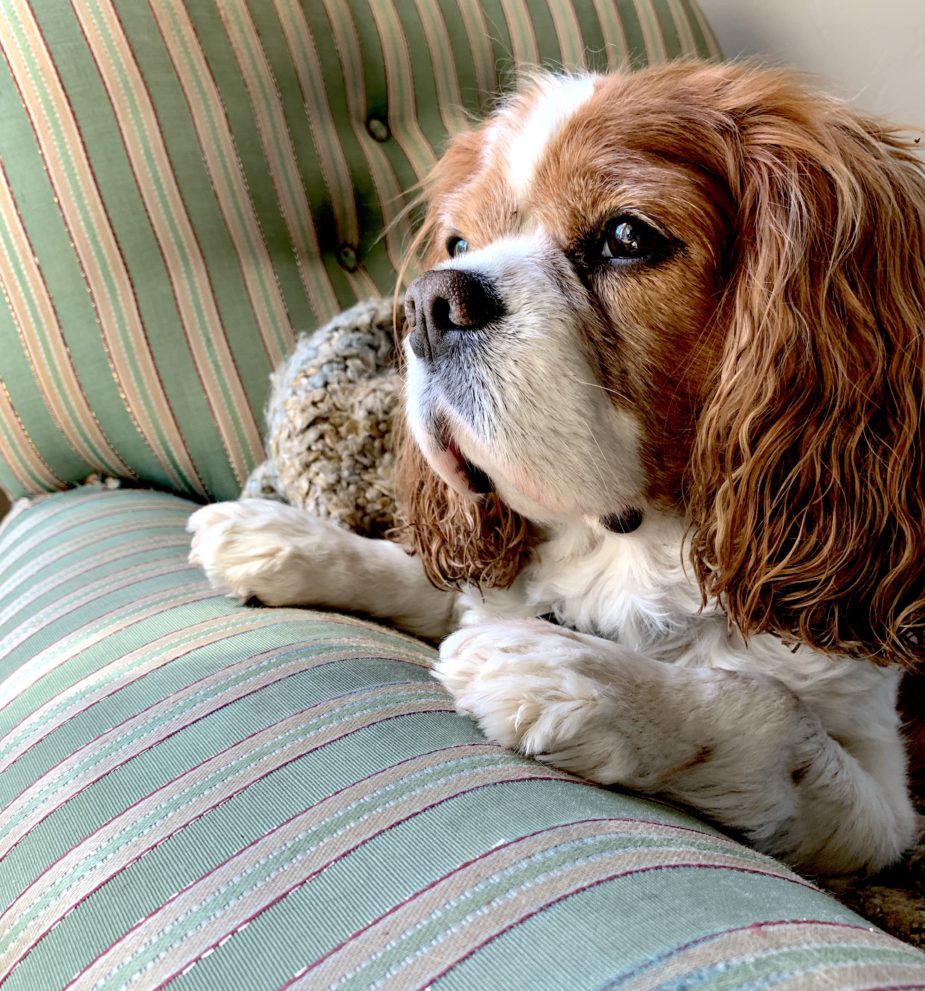 The summer holiday is about to begin as school will celebrate its last official day of the current school year at the end of this week. The shift into the summer work schedule has always been one of my ability to give full attention to TSLL in a variety of forms – the annual French Week in August, the cooking show's upcoming season, as well as more time to work on an upcoming book or any other big project that required my full attention, and often a trip to France. I treasure this time of each year, and this summer will be no different.
However, as I have had three months at home to reflect, contemplate and create a work schedule that involved my school teaching and blog writing and creating like I have never been able to do in the past, I had time to realize what was working and why and what was not working and why not. To say the past three months have been eye-opening is an understatement, one I am ever so grateful to have had, albeit unexpectedly and not under circumstances I hope we ever see or have to experience again.
Let me be honest and share that I am not revealing all that I have discovered in today's post as I am still working through and taking time to confirm some ideas that I am entertaining, but I wanted to share with you where I foresee changes and will be taking TSLL in the coming months and hopefully years. I would greatly appreciate your feedback as this is a destination for TSLL readers who are cultivating their unique simply luxurious life, and I want to offer what you look forward to seeing/viewing/reading/listening to:
1.More attention to cooking and time in the kitchen
I am beyond excited about what has and will be happening in my kitchen in the coming months. Yes, a customization is taking place to turn my kitchen (however small it is) into a highly functional place for me to explore, experiment and then share with you all what I discover. I am doing my best not to spill the beans about the decor (and the stove!), but I promise when it comes together, it will be worth the wait, especially if you are a Francophile.
The upcoming third season of The Simply Luxurious Kitchen cooking show will air this fall as soon as the kitchen is ready for filming. I am exploring the idea of two seasons each year instead of one – each season with 6-10 episodes each depending upon all sorts of variables.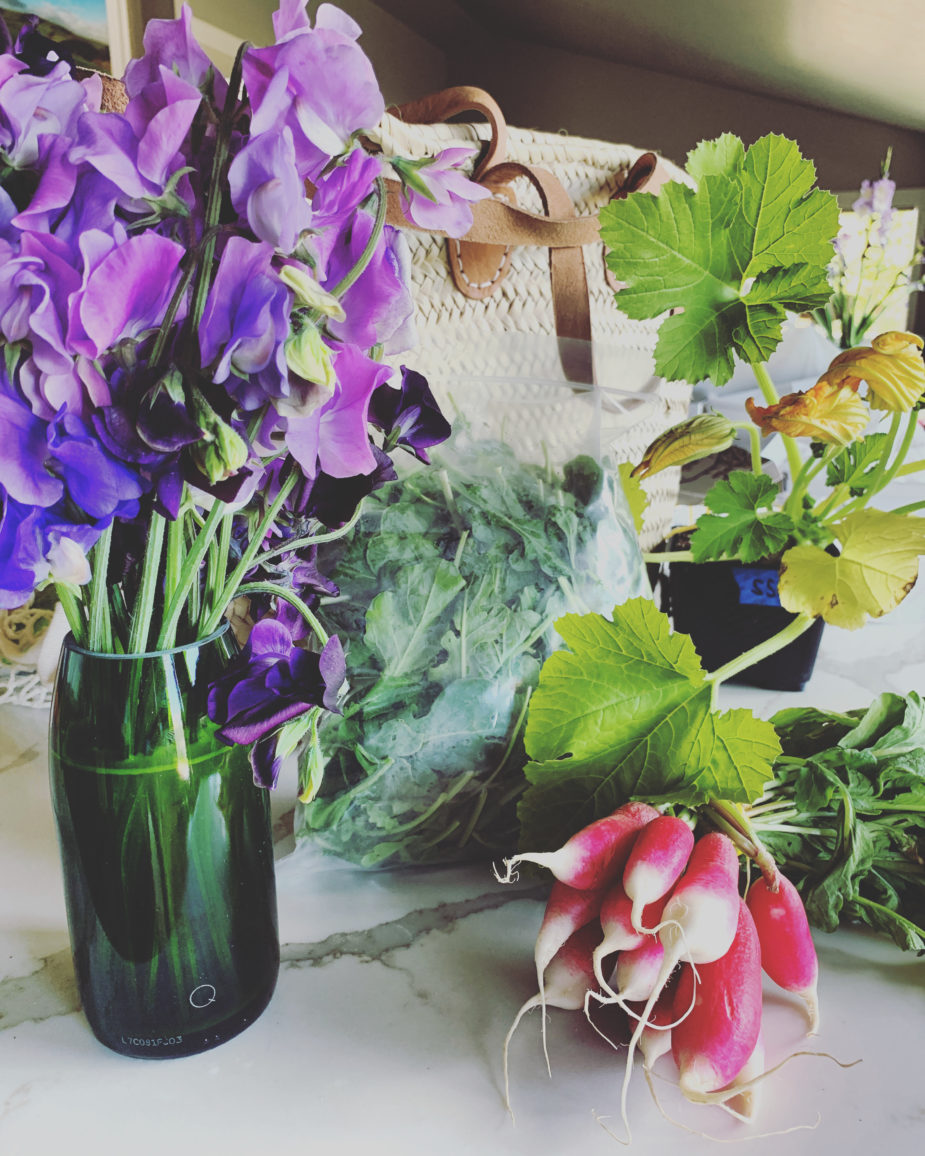 ---
2. Continued regular postings each week on the blog, but fewer (read #3 to discover why)
Before I share the details of this shift, please peek at #7 (hint – This & That will ALWAYS be a weekly post on Fridays).
I sincerely love teaching. It isn't always a walk in the park, and it is, as many of my fellow teachers know, emotionally draining, but I find great purpose in being a teacher which means I will not be walking away from teaching to be a full time blogger/writer until I retire (again, don't quote me, but that is where my head is now). With that said, during the school year, I have very little time for a social life. Even if it is just being more social with my neighbors on a daily basis as I toodle about my yard or hanging out at a local haunt just to be there because I have free time or getting away for the weekend because I need a break from between the work weeks, I have greatly appreciated and observed the benefit to my well-being these past three months and it is in large part because I wasn't fighting the clock to try and get everything done and done well.
I will be experimenting with exactly what this schedule will be as I go through this summer, and by this fall, I will try to have a concrete view of what will be shared when each week. Currently, I post at least five posts each week, rain or shine (the only week I take off each year is the final week of the year) which does not include the weekly newsletter that goes out each Friday.
My goal is to post regularly 2-3 times each week (including the weekly This & That on Fridays). My thoughts on what I will post:
ALWAYS a weekly This & That on Fridays (I am repeating myself to ease your mind that I know it is a favorite weekly post – mine too :))
One Recipe post – Monthly
1-2 Decor and/or Garden – Monthly, (something from my own home, gardening and decor journey). This will be season dependent – so more garden posts in the warmer seasons –
1 Style post – Monthly (something specific, something I personally recommend, etc.)
1-2 Motivational/Why Not . . . ? posts – Monthly, most likely off-setting the bi-weekly podcasts (see #4 below)
1 French-Inspired post – Monthly
1 British-Inspired post – Monthly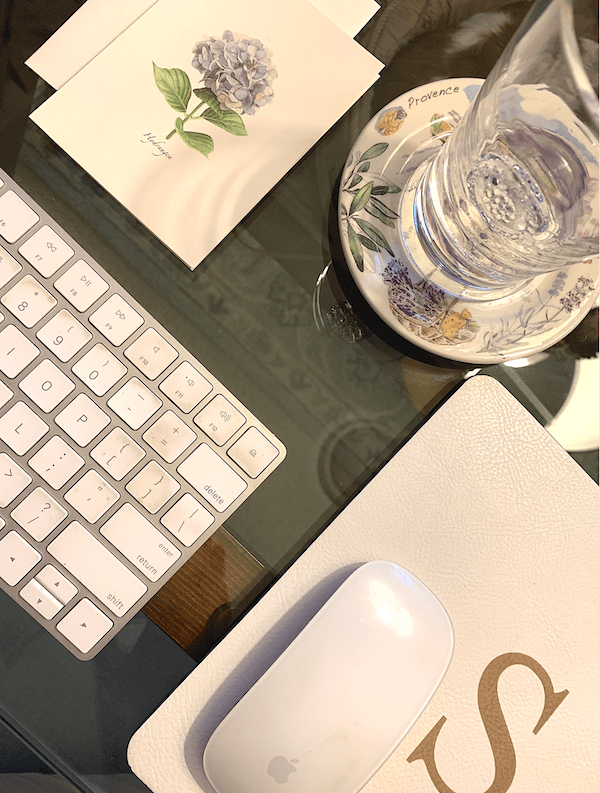 3. Giving myself more time to work on my third book
I have a couple of book ideas in mind and have been working on both of them for a while, the concept and detailed presentation. However, I need the time to now write them! 🙂 I cannot wait to bring to you a third book, and I want to make sure it is a book of quality, and something you would expect and want as a reader of TSLL.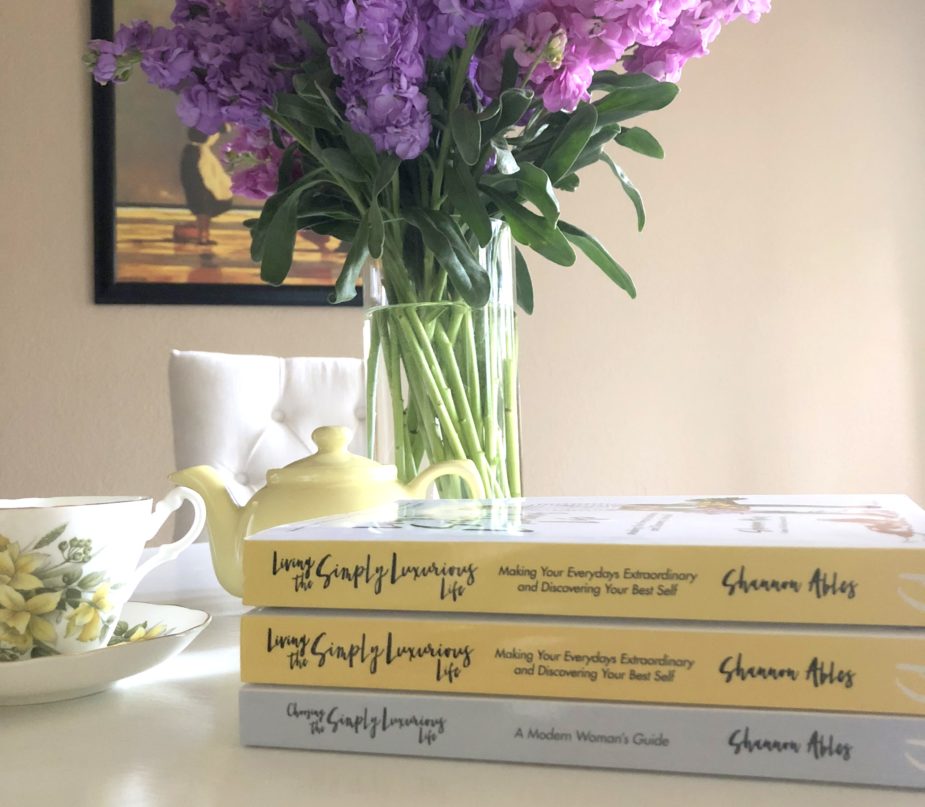 4. Bi-weekly podcast episodes, broken up into two seasons each year
The podcast, The Simple Sophisticate, continues to be a favorite part of TSLL online destination, and the international rankings and over 700 reviews with an average of a 5-star rating, demonstrate this ardently. The podcast is not going anywhere, but as you no doubt understand, it takes an immense amount of time to produce each episode, and if I want to work on my book and invest in my time in my kitchen and the cooking show, a healthy balance must be struck. While this current season, season 6, will continue as scheduled (it will wrap up in August with TSLL's 5th annual French Week), as I look ahead to Season 7 (which will begin in September), I am seriously looking at bi-weekly episodes (i.e. every other week, and only two per month), and breaking what once used to be one full season (running an entire 12 months), into two seasons. So for example, Season 7 would run from September to December offering eight episodes and Season 8 would run from February to April/May (the second half of the year is tricky for me with my teaching schedule and exams, so I am still working on it, but with only two episodes each month, it may be more feasible to work the second season four months in a row).
Again, I am still playing with this idea, but I do want to continue the show, and I know that requires me reducing the number of shows to maintain its longevity. I want to offer quality episodes rather than endless episodes.
What this would enable is a full summer of exploration whether that is for travel or cooking show episodes which would again improve the quality of what ultimately is presented to the listener, viewer and reader.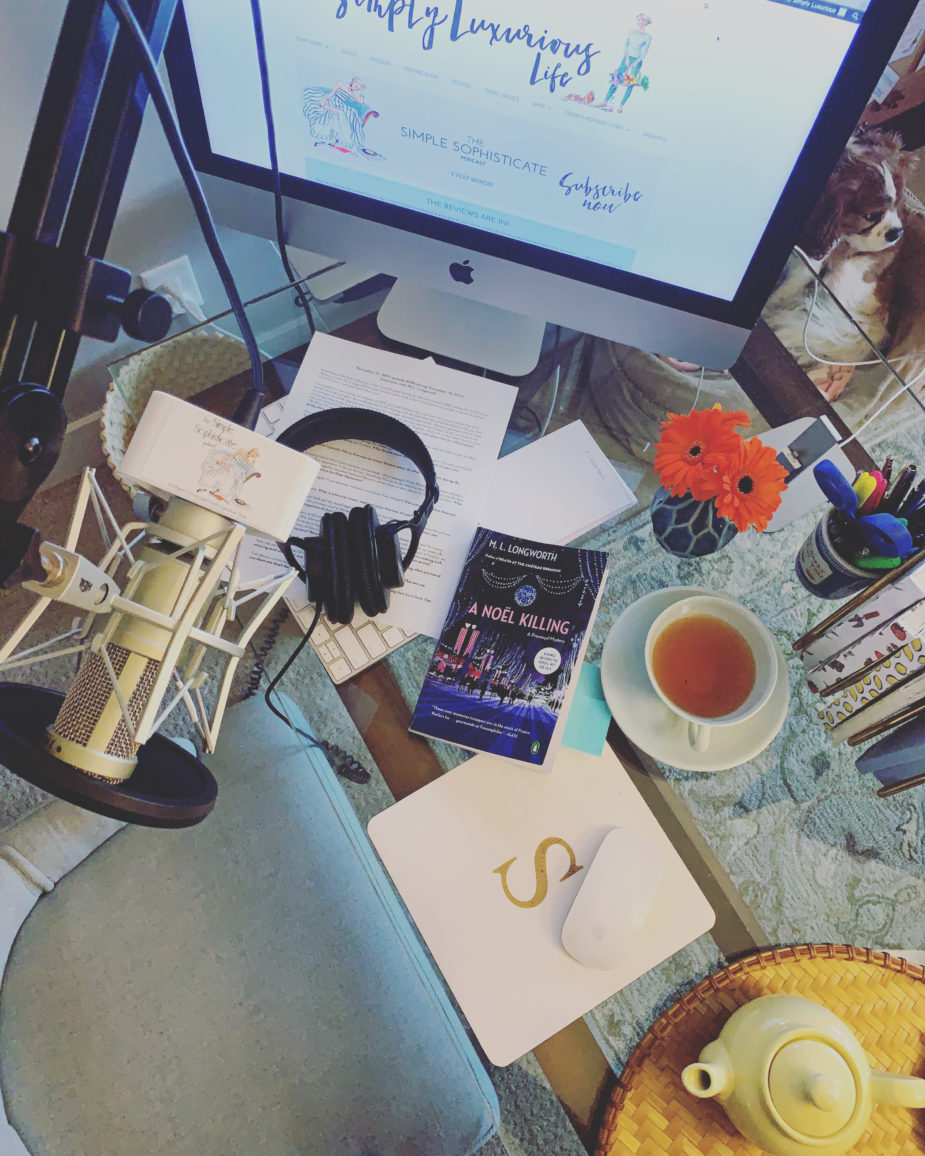 5. The Weekly Newsletter
The weekly newsletter has been delivered each Friday for going on nine years. I just released issue #508 this past Friday, and it continues to be a favorite of TSLL readers. A free subscription, as many of you know this is where I share more detailed, specific and personal information. During the school year it is extremely difficult to write an error-free newsletter, and my Thursdays have become one of my least relaxing evenings due to the production of two detailed pieces of content – This & That, and the Newsletter. Some of you may be saying, why are you waiting until Thursday to write them? For many reasons. Much of the content for This & That is not available to me until late in the week, as well, I want my letter to be current and responding to what is going on in the world. Not a perfect answer, but what I have found to enable me to share with you something of the most interest and dependability for quality content and information.
With that said, I am contemplating evolving the weekly newsletter into a monthly newsletter that will be released on the last or first day of each month. This will enable me time to work on it over a longer period of time, with my hope being that the high quality is dependable and deeply enjoyable. It would still include a round-up of the posts from the month, a motivational letter from the editor and exclusive news and information about upcoming events, etc.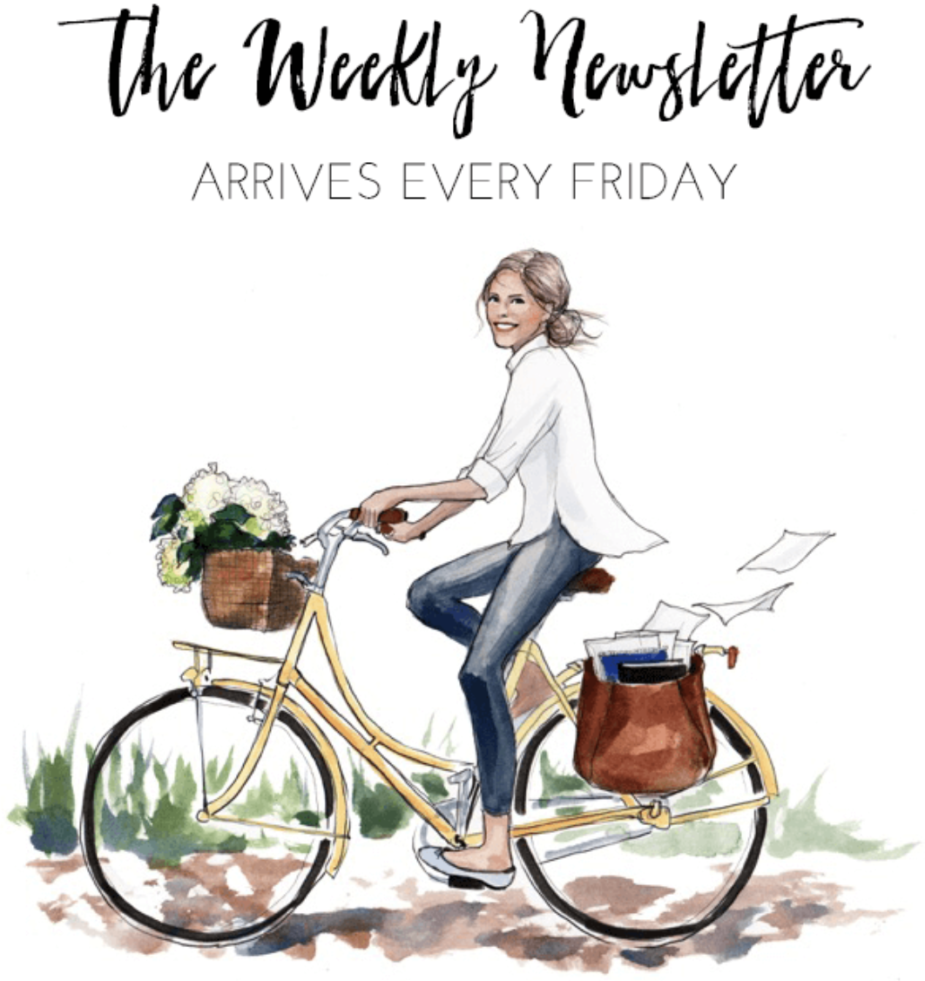 6. Less time on Instagram, more content (as seen on IG) shared on the blog
Many TSLL readers, or anyone who uses and enjoys IG, know that many IG accounts use their IG accounts largely as their sole blogging platform. This has never been the case for TSLL. IG became a wonderful place to share glimpses of how I live my own simply luxurious life and share resources from time to time that caught my eye.
I have been wrestling with this decision for a while, but the past two weeks brought to my attention what I already knew – IG is rented space and a large, but not the majority, of TSLL's followers do not visit the blog or know well or at all what living simply luxuriously is all about or anything about me regarding the values I hold firmly to. Trolling is far easier when someone posts on IG and much easier for misinterpretation or assumption making. TSLL blog, the space that has been created by me for you, the TSLL reader, is where I am going to be posting the information you have come to find on my IG account. Do not worry. I am not leaving IG and I will still be posting a couple of times a week, but far fewer IG Stories and personal glimpses into my life. All of that will be found on the blog in the posts that it would best fit with (this includes the monthly "Things That Made Me Smile This Month, So Far . . . " & "Saturday Ponderings").
Similarly, my engagement on FB and Twitter are solely to share with followers on those platforms when there is new content on the blog, and I foresee IG becoming something similar.
7. ALWAYS a weekly This & That on Fridays
If there is one post that will continue being what it has always been and being shared when it is regularly shared it is the weekly This & That post on Fridays. TSLL readers have consistently and fervently shared this is their favorite post and knowing it will be shared is something they look forward to as so many of us bring the week to a close on Friday. I am beyond tickled to hear this as I thoroughly enjoy compiling the items and information as well as exploring all that is going on in the world to bring to you, TSLL reader.
8. ALWAYS A Seasonal Shopping Guide – Spring & Fall
These annual Shopping Guides are a favorite of readers to help navigate through the recent trends and discover how to elevate their wardrobe without falling for unnecessary short-lived sartorial ideas. I thoroughly enjoy watching each Fashion Month in September/October and February/March and am happy to continue to help readers navigate what will be available, what is worth investing in and where to find the items. Look for these annual posts to go live on the blog every September and April 1st.
9. ALWAYS an Annual French and British Week
Bien sûr! After all, if I have learned nothing else, it is that TSLL has become a community of fellow Francophiles and Anglophiles and that is largely how many readers found the blog in the first place.
Look for TSLL Annual French Week to take place every year during the second full week of August and TSLL's Annual British Week to take place every year during the third full week of May.
Thank you very much for listening and reading through the entire post. Again, I welcome your feedback. I know many of you have been reading TSLL for the decade I have had the good fortune to be blogging. As well, there are many of you who have just found TSLL. My over-arching, guiding objective is to offer the quality content regularly and consistently, continuing to grow myself, share what I discover, offering you too the opportunity to grow and reach your full potential, all the while enjoying yourself and your everydays along the way.