For the price of a palmier and a hot cup of tea, you can enjoy TSLL blog ad-free each month.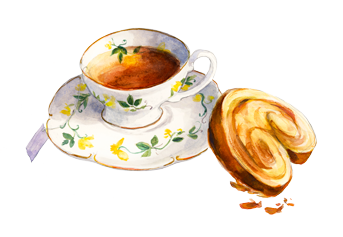 A welcoming and inspiring destination for your mind, senses and an opportunity to discover ideas to curate your unique simply luxurious life is the goal upon which the creation of TSLL blog was founded. The revenue earned from advertisements enables TSLL to share first-hand experiences, newly released book recommendations, seasonal, simple and delicious recipes inspired by French cuisine, as well as signature style and travel destination recommendations. If you would like to enjoy the TSLL blog without ads, the option is now available for a small monthly (or yearly) fee.
Ad-Free Subscribers receive exclusive opportunities: Each year TSLL has a themed French and British week, which each includes giveaways. Each themed week includes a finale Grand Giveaway, and as a monthly ad-free subscriber, you will receive an additional entry to the giveaway (a total of 2) and as a yearly ad-free subscriber, you will receive two additional entries to the giveaway (a total of 3) to increase your chances of winning. ALSO, there will be one giveaway EXCLUSIVE to ad-free subscribers, increasing your chances of winning.
Yearly $69.99
(a savings of 15%)
$69.99 / yearSign Up Now