May has been undeterred in asking of me to focus on the little things, to take a breath, and observe all that is going well.
I have been reveling in the simple, consistent beauty of the Buttercream Poppies that just bring an instantaneous smile upon viewing them (seen above and below, I picked a handful for the home, even though they are fleeting once cut).
It is hard to believe that June is nearly here perhaps because I secretly find May to be my favorite month in Bend (okay, admittedly, not so secret now ;)). From drinking up the most rain we receive in either of the shoulder seasons, the gradually longer days, the gentle warmth and the slower pace of life before the summer hustle and bustle starts (granted, this year, it is quiet for a different reason). I have found these monthly posts to be extremely helpful during our time at home to be reminded of progress. I read March and April's posts just to demonstrate to myself that growth and change does happen even when we are forced to slow down or certain ways of life that we love are temporarily halted. I look forward to seeing what the growth will be come month's end in June, but I do not want to rush it. Savoring, savoring, savoring this lovely time of year.
Below are 15 things that made me smile. I hope you too had many moments which made you smile spontaneously, wonderfully and frequently.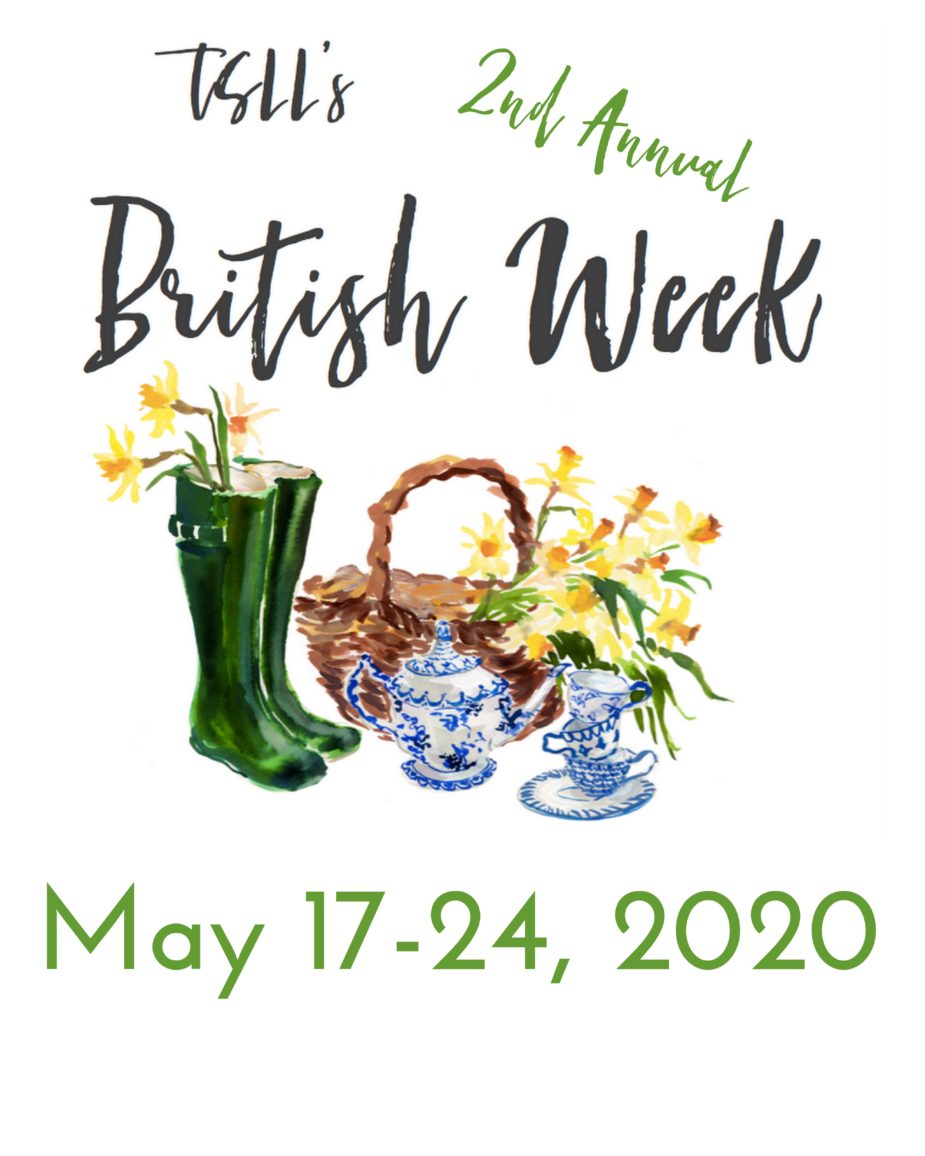 2. Seeing the first hummingbird of the season (and then unwantingly, promptly, scaring it away with my vocal excitement)
3. Seeing the boys' groomer and having them both groomed. Yeah!
4. Hearing from my hair stylist and aesthetician
They may not be open yet, but knowing an appointment will be filled soon immediately made me smile.
5. Seeing bumblebees in the yard enjoying the pollen in the flowers.
6. Walking by spring blossoms on the trees.
6. Oodles of rain for an entire week.
Waking up to it, falling asleep to it, seeing it fall whilst relaxing inside in the afternoon, hearing it begin to fall just before the house it put to bed.
7. Read, savoring and finishing this book.
8. Reading on the porch in the evening with the dappled dancing shade from the aspens dancing across the page and the birds singing their songs.
9. Transplanting my French herbs – outside they go!!
10. Seeing the first strawberries on the plants in the yard.
11. Being introduced to a new-to-me British cosy mystery by TSLL reader – Lovejoy (set and taped in the 80s), loving the series and especially so because a young Phyllis Logan (Mrs. Hughes from Downton Abbey) is a regular cast member and a fantastic character.
12. Peonies, just peonies.
13. The entire house sleeping through the entire night, deeply and waking up rested with the early rising sun.
14. Finishing the foyer and bringing a touch of France to my new home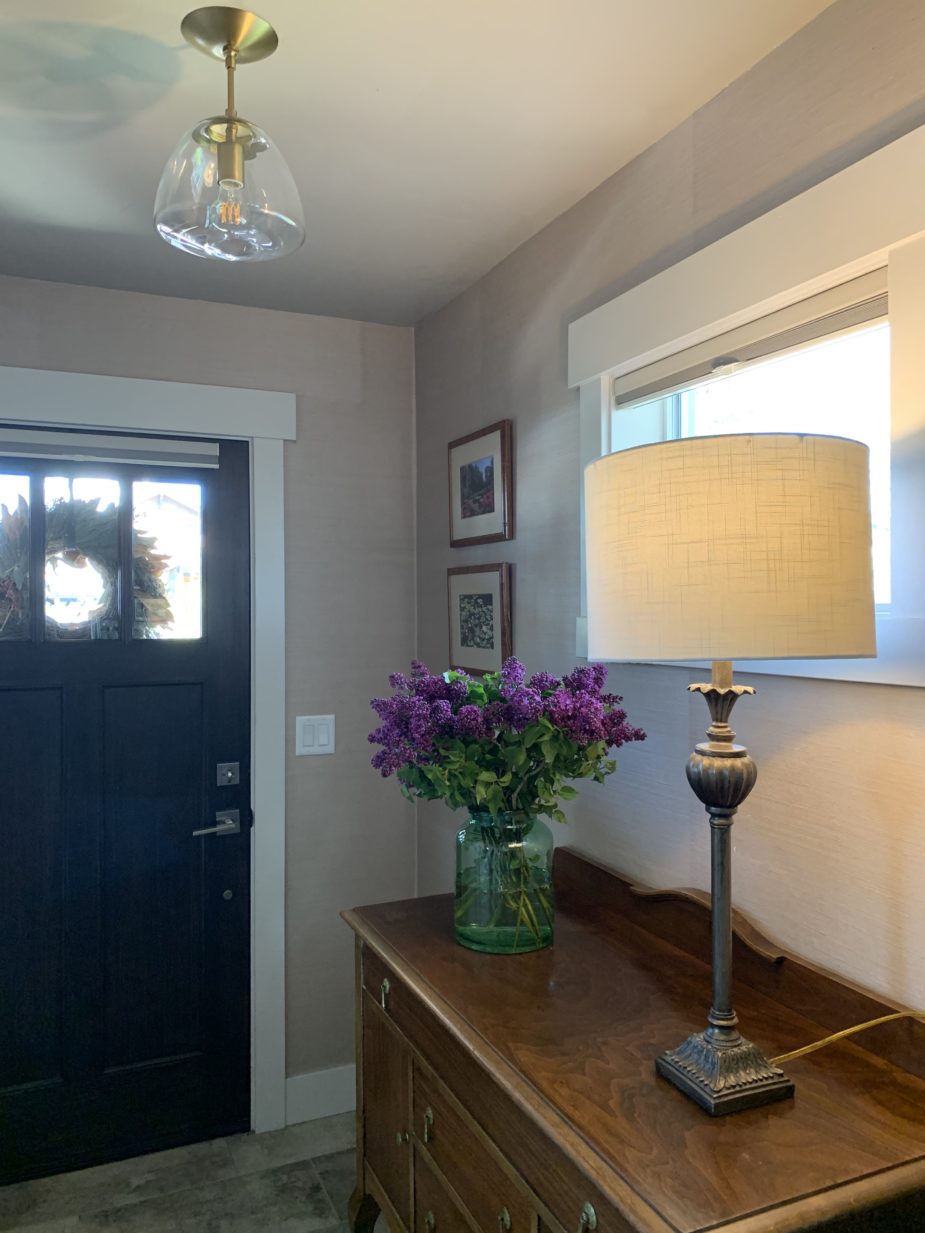 15. The first trip of the season to the nursery
SIMILAR POSTS FROM THE ARCHIVES
~16 Things That Made Me Smile this Month, So Far . . . (April 2020)
~15 Things That Made Me Smile in March (March 2020)
~16 Things That Made Me Smile This Month, So Far . . . (February 2020)
~12 Things That Made Me Smile This Month, So Far . . . (January 2020)
~2019 Round-Up of What Made Me Smile Throughout the Year
~15 Things That Made Me Smile This Month, So Far . . . (November 2019)
~15 Things That Made Me Smile This Month, So Far . . . (October 2019)
~12 Things That Made Me Smile This Month, So Far . . . (September 2019)
~11 Things That Made Me Smile This Month, So Far . . . (August 2019)
~16 Things That Made Me Smile This Month, So Far . . . (July 2019)
~10 Things That Made Me Smile This Month, So Far . . . (June 2019)
~10 Things That Made Me Smile This Month, So Far . . . (May 2019)
~11 Things That Made Me Smile This Month, So Far . . . (April 2019)
~13 Things That Made Me Smile This Month, So Far . . . (March 2019)
~10 Things That Made Smile This Month, So Far . . . (February 2019)
~12 Things That Made Me Smile This Month, (January 2019)